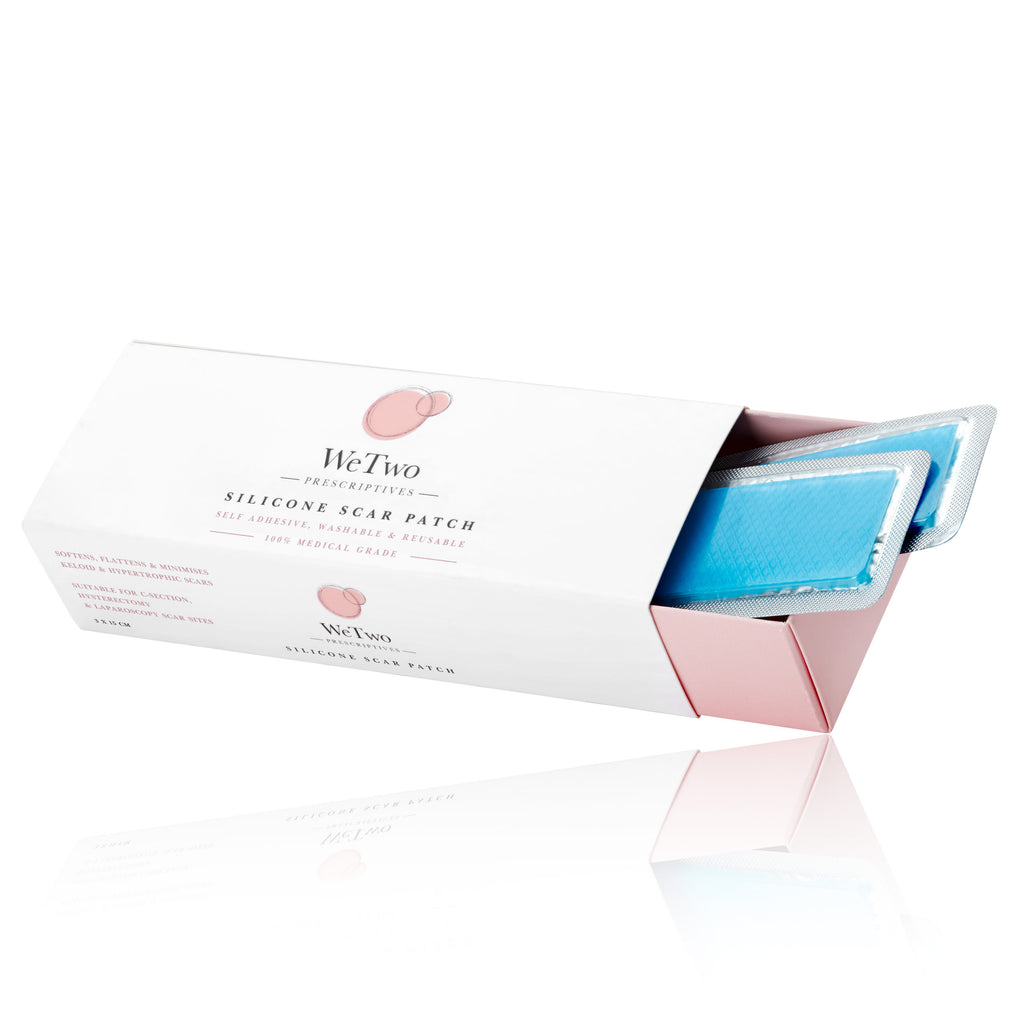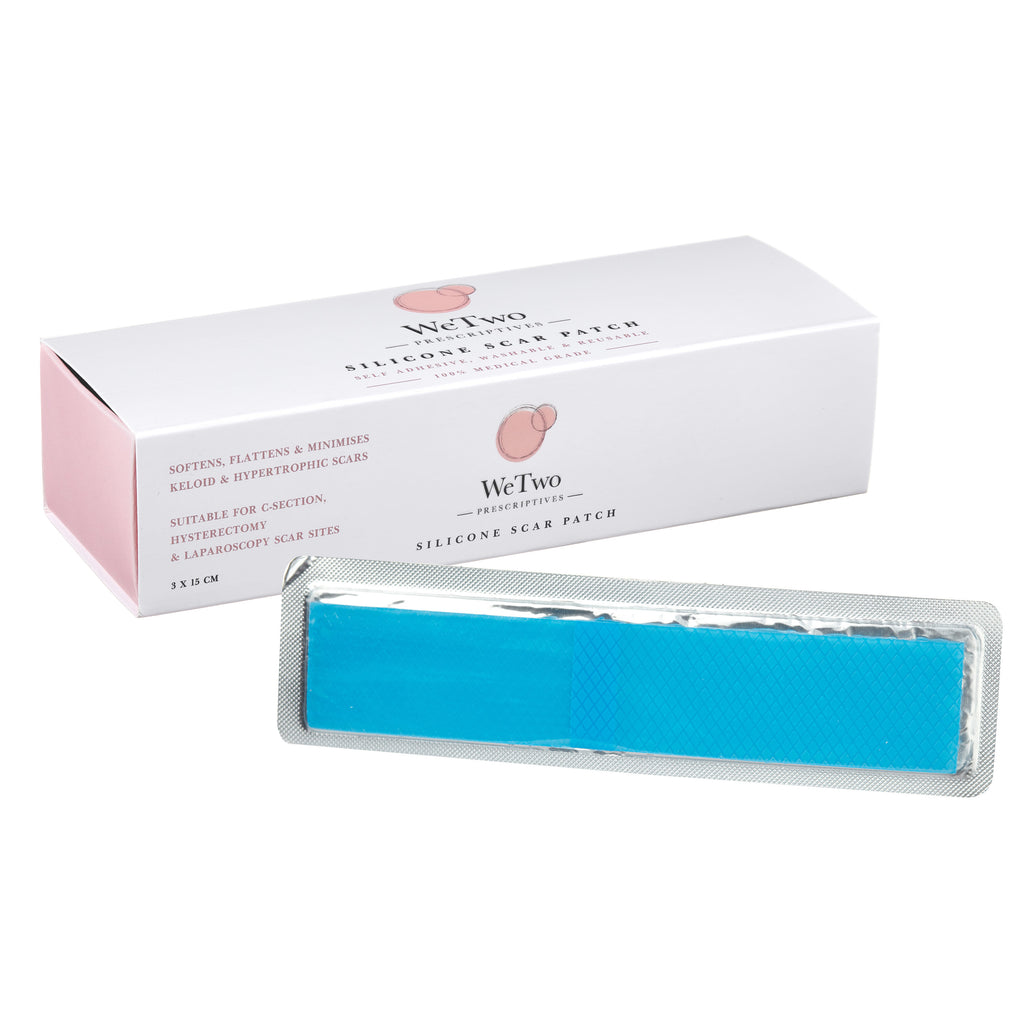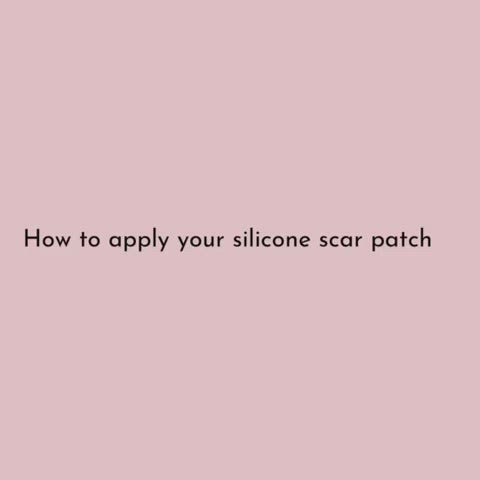 *contains 3 patches
The healing properties of Silicone will help minimise the appearance of new & existing scars resulting
in smoother, softer skin.

Silicone hydrates and replenishes the skin by drawing moisture to the surface. It helps regulate the
production of collagen resulting in new tissue growth, essential in minimising scar formation.


Softens and flattens raised scars
Minimises the formation of new scars
Fades red or dark existing scars
Relieves the itching and discomfort of scars
Self adhesive, washable & reusable
100% medical grade

Suitable for C-section, hysterectomy, laparoscopy scar sites.
Consistent use of the silicone patch will help reduce keloid & hypertrophic scars.

Directions for use:

Ensure that the area is clean and dry
Remove the sheet from the sterile packet, peel off the clear protective plastic by rolling back the silicone
Peel away the blue paper one side at a time to reveal the sticky side of the silicone
Place the sticky side to your skin and pat down
*You can wear the patch for 4-8 hours daily for two days. Then increase by 2 hours per day up to 24
hours per day for approximately 3 months.
Amazing results 2 weeks post partum
I suffered from terrible keloid scarring from my first c section. The scar was excised during second c and I bought these patches to help with healing in the hope it would avoid the same keloiding again. So so glad that I did as my scar is healing amazingly well with no sign of becoming raised - it looks like it is months old already after just 2 weeks.
Love these!
Just a few days of these patches has seen my brand new surgery scar looking like it is months old! Amazing.